:: Palmyra 2:2 ::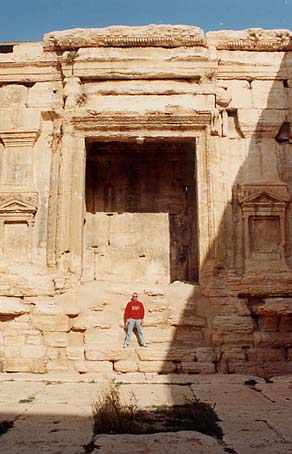 Inside the temple of Bel.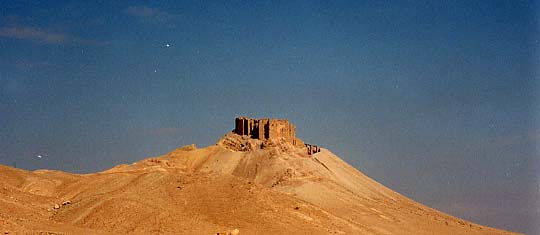 The Arab Castle.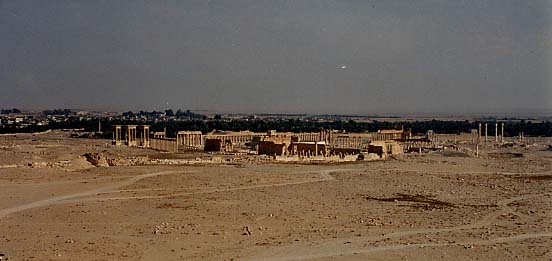 Palmyra "city", including the oasis.

'To be or not to be' - The Theater.
"The stage is 48 meters long and 10,5 meters deep. The front scene represents
the entrance of a palace, with a central royal door and another door on either sides."
SOURCE:
"PALMYRA - HISTORY, MONUMENTS & MUSEUM"
BY:
ADNAN BOUNNI & KHALED AL-AS'AD
Second edition - Damascus 1988
::::::::::::::::::::::::::::::::::::::::::::::::::::::::::::::
:::::::::::::::::::::::::::::::::::::::::::::::::::::::::::::
::: FIND OUT MORE ABOUT PALMYRA/SYRIA :::
Ministry of Tourism & Ministry of Tourism Palmyra
Syria Gate - About Syria - Palmyra
ArabNet -- Syria, Tour Guide, Palmyra
---
Magnus Beronius 2002-03-09
Last maintained 2008-09-04