:: Petra 3:4 ::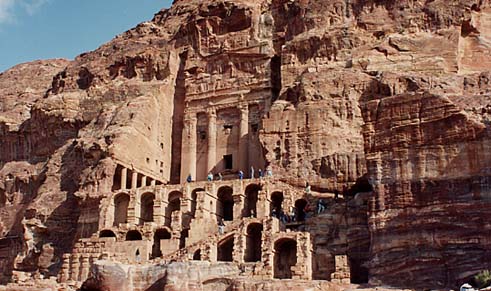 This is the area of Royal Tombs.
"A series of large elaborate tombs along the massive western face of Jabal Khubtha,
thought to have been the tombs of several Nabataean kings. The staircase leads
directly to the 'Urn Tomb', named after the urn perched on the upper pediment of
its facade - though the Bdul inhabitants of Petra call the monument el-Mahkameh
or 'the court' in Arabic, and they refer to its Byzantine vaults as es-sijin or 'the jail'."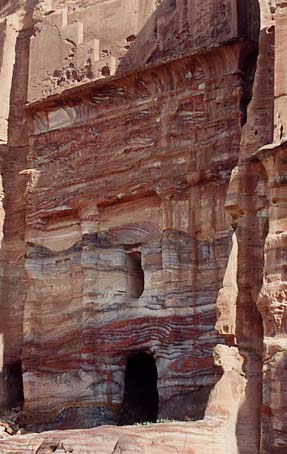 Colourful natural rock - the 'Silk Tomb'.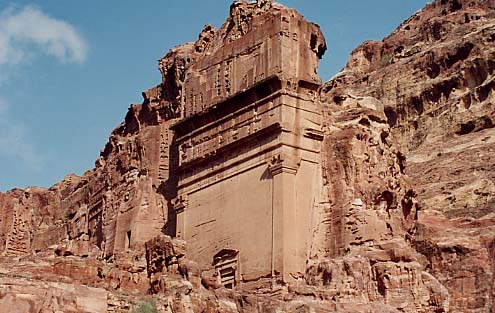 More tombs...
---
Magnus Beronius 2002-03-10
Last maintained 2008-09-04