'APC Pilot' 095 Olsson | H.M.G 098 Andersson
094 Sgt 1/cl Fogelblad | H.M.G 097 Johansson | 'APC Pilot' 096 Beronius
& 093 Sqd. Commander Fk. B-G Helgesson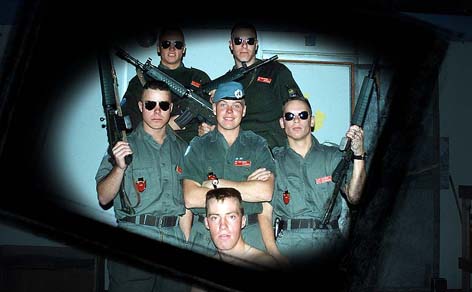 Very hard & cool boys...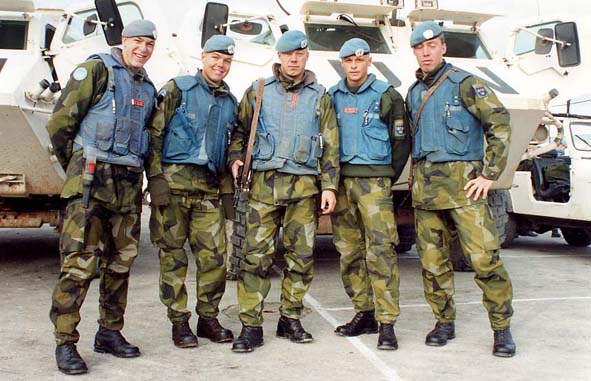 Här är vi i Jwayya på väg ut på en övning... se vurpan.
Andersson - Johansson - Fogelblad - Olsson - Helgesson
This picture is taken in Jwayya on our way out to a rehearse.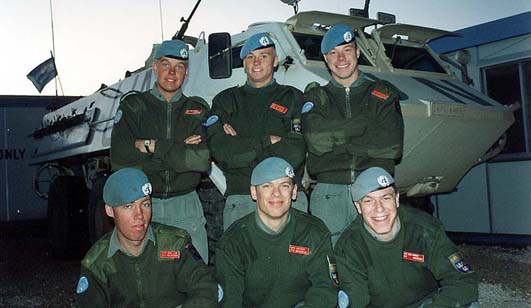 Fast så här trevliga ser vi egentligen ut!
But we also had the ability to look nice!
Övre raden besättningen på 'Tor' & undre 'Balder'
Over: the crew of 'Thor'. Under: the crew of 'Balder'.
Galleriet <<--- --->> Balder & Tor
---
Magnus Beronius 1998-12-05
Sidan senast uppdaterad 2008-09-03