Körschemat vecka 47 - 48 1991.

Vår huvuduppgift på APC var att skydda och eskortera
vissa känsliga transporter i olika områden.
Our main task/mission was to protect and escort
certain transportation in different areas.
It could be P.O.L. transportations (high jack risk)
or to 'dangerous' areas.
.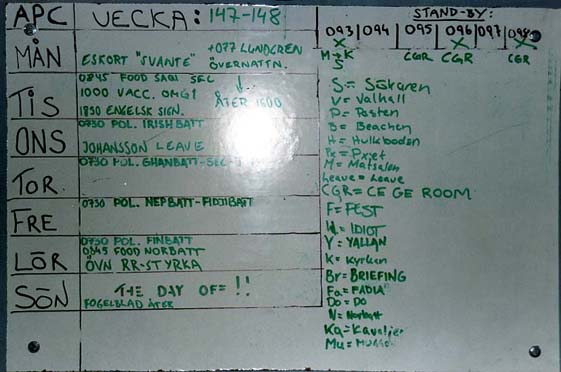 .
Som ni kan se en helt vanlig "hård" vecka i missionen.....
Förkortningarna till höger ville liksom inte ta slut
... ex. "Id." stod för idiot!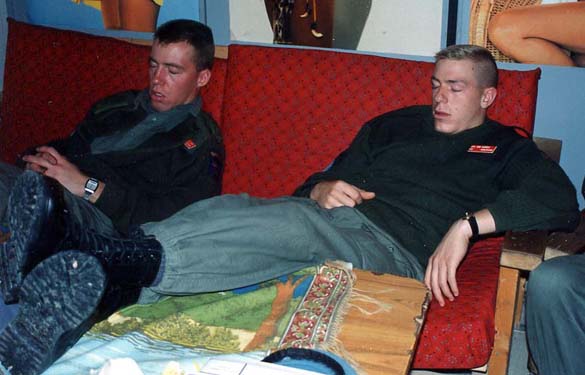 As you can see - a typical 'hard' week in 'The Mission' :o)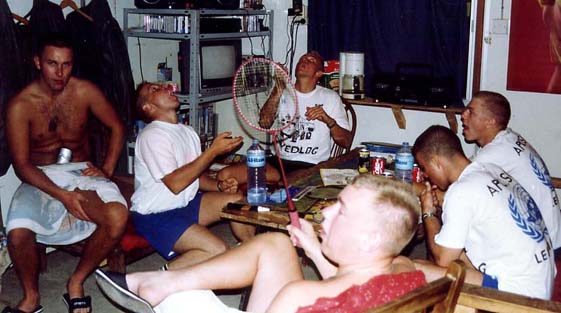 Very often our barrack served as a "day-care centre".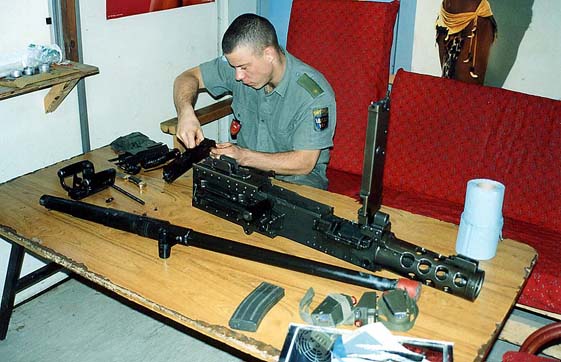 "We don't want to hear a 'click' when it's time..."
Sergeant 1 c/l 094 Fogelblad is taking care of our 'baby'.
Galleriet
Bakåt till en liten utflykt framåt till andra kollegor

---
Magnus Beronius 1998-12-07
Sidan senast uppdaterad 2008-09-03